WELCOME PALERMO a film by Masbedo
In 2018 artistic duo Masbedo produced Videomobile for Manifesta 12, Palermo. They transformed an old van into "video wagon", a mobile laboratory. This curious vehicle, equipped with a stage for performances and interviews, became a multi-channel interactive installation at the biennial. Welcome Palermo, dedicated to the relationship between that city and the cinema, covers the project's evolution. Interviews with known and unknown personalities and archival material alternate with performances by writers, DJs and Palermo citizens who recite questions on sexuality asked by Pier Paolo Pasolini in his film Comizi d'amore.
Original soundtrack by Davide Tomat and G.U.P. Alcaro.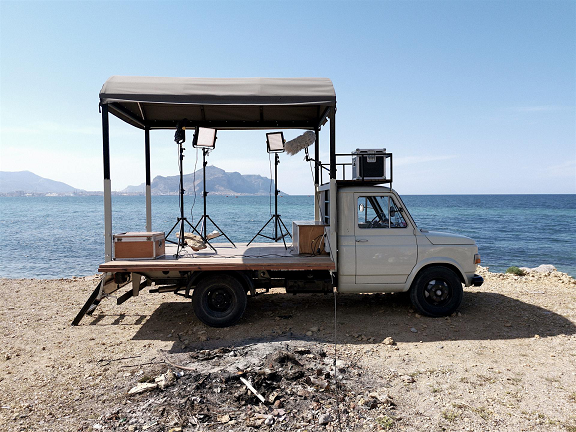 FLORENCE
15/11/19, 9 p.m. – Cinema La Compagnia
Lo schermo deel'arte (XIII edizione)
VENICE
06/03/2020, 6 p.m. – Teatrino Di Palazzo Grassi
Palazzo Grassi invita Lo schermo dell'arte (VII edizione)
COPENAGHEN
23/03/2020, 7.15 p.m. – Cinemateket Asta
25/03/2020, 5.30 p.m. – Charlottenborg Social Cinema
27/03/2020, 4.15 p.m. – Charlottenborg Mezzaninen
CPH:DOX 2020 – Copenhagen International Documentary Film Festival – NEW: VISION AWARD
MUNCHEN
01/04/2020, ore 20:30 – Theatiner Filmkunst
KINO DER KUNST 20 – PROLOG 20